Available IGs in Illinois
These Italian Greyhounds are available for adoption in Illinois with IGCA Rescue.
Please submit an adoption application if you would like to be first on our list of potential adopters. Sometimes dogs don't make it to our available list because we had the perfect approved adopter waiting for a dog.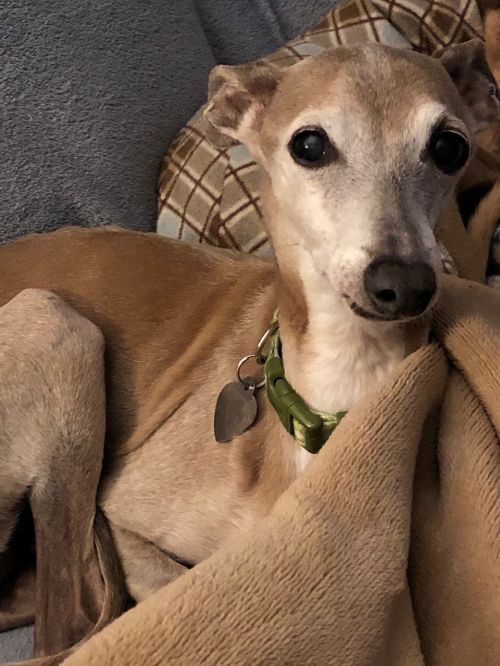 Italian Greyhound
Spayed/Neutered
Spayed/Neutered
Up-to-date with routine shots
Dino will be 12 years old in July, but he is very youthful. He can run and jump like a much younger dog. He loves to run around the yard with his foster brothers when the weather is good. He is outdoor potty trained, and crate trained. He had all but 2 teeth extracted but still eats kibble with some water added. Dino has some food allergies and digestive issues but has overcome them with a novel protein diet, and over the counter digestive enzymes added to his food. Dino loves people but will bark at the mailman or a knock on the door. Dino loves to cuddle under blankets and will train YOU to cover him. He is a very good boy and will get in his crate with the command "get in your house". He will also sit on command. He is about 17 inches tall and weighs 16 pounds. He has a large frame and is at a healthy weight. He is fostering in east central Illinois.
Senior, Male, Small