Available IGs in Illinois
These Italian Greyhounds are available for adoption in Illinois with IGCA Rescue.
Please submit an adoption application if you would like to be first on our list of potential adopters. Sometimes dogs don't make it to our available list because we had the perfect approved adopter waiting for a dog.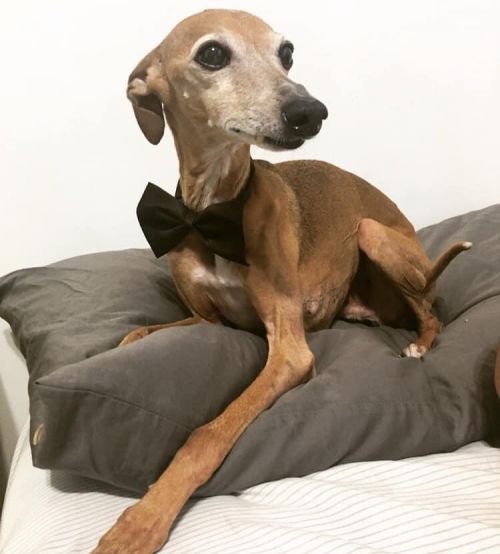 Italian Greyhound
Spayed/Neutered
Spayed/Neutered
Up-to-date with routine shots
Cricket is a twelve year old male and is both adorable and lovable. He will cuddle with you and lay his head on your chest for snuggles. He loves blankets and is able to cover himself up quite nicely. He gets along with the other dogs in his foster home, and adapted quickly to a new routine. He is crate trained and outdoor potty trained. He sleeps in a crate at night, but would love to sleep in your bed too. He is a lovely shade of red with black undertones and is tall and lean. He weighs just over 11 pounds and could stand to gain a pound or so. Cricket has been diagnosed with renal insufficiency. For the long term, this means that there is a possibility that his kidneys will eventually fail. However, with the proper diet, his vet believes he can have a normal life expectancy. Cricket does sleep all night, however he does have to potty early in the morning, ( 5 am ish. ) The ideal owner for Cricket should have to ability to take him potty every four hours (maybe longer on occasion) during the day and evening. A fenced in yard would be ideal so he can easily be let out. Sometimes he will bark, prance around, or nudge you to let you know he needs to potty. Scheduled potty times work well. Cricket has had a dental and his teeth are in good shape. Please consider giving this boy a forever home. I promise he will quickly capture your heart!
Senior, Male, Small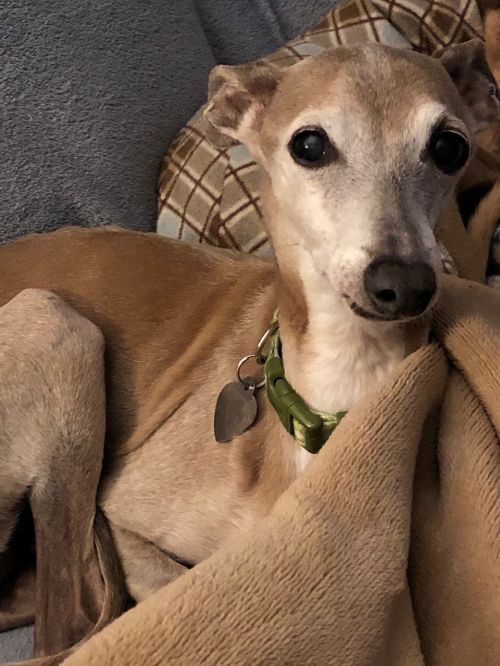 Italian Greyhound
Spayed/Neutered
Spayed/Neutered
Up-to-date with routine shots
Dino will be 12 years old in July, but he is very youthful. He can run and jump like a much younger dog. He loves to run around the yard with his foster brothers when the weather is good. He is outdoor potty trained, and crate trained. He had all but 2 teeth extracted but still eats kibble with some water added. Dino has some food allergies and digestive issues but has overcome them with a novel protein diet, and over the counter digestive enzymes added to his food. Dino loves people but will bark at the mailman or a knock on the door. Dino loves to cuddle under blankets and will train YOU to cover him. He is a very good boy and will get in his crate with the command "get in your house". He will also sit on command. He is about 17 inches tall and weighs 16 pounds. He has a large frame and is at a healthy weight. He is fostering in east central Illinois.
Senior, Male, Small