Available IGs in Missouri and Kansas
These Italian Greyhounds are available for adoption in Missouri and Kansas with IGCA Rescue.
Please submit an adoption application if you would like to be first on our list of potential adopters. Sometimes dogs don't make it to our available list because we had the perfect approved adopter waiting for a dog.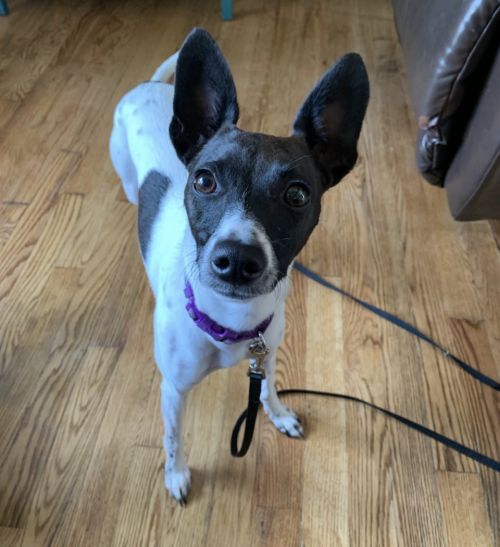 Italian Greyhound, Jack Russell Terrier
Spayed/Neutered
Up-to-date with routine shots
*NO KIDS, NO DOGS, NO CATS* Looking for a Jack Russell with a calm disposition? Or an Italian Greyhound with an interest in agility training? Luna may be the perfect dog for you! Luna is a 1 year old female Italian Greyhound/Jack Russell Terrier mix. Her personality is very sweet and loving, but she does need exercise and mental enrichment (food puzzles, regular training sessions, etc). Luna will need to be an only dog and needs a calm home with no children under 15 and no cats. No exceptions. Luna is proud to report that she is fully house-broken and crate-trained. When she is an only pet, Luna is a sweetheart who will make the perfect companion for the right home. Luna will only be adopted within Missouri or Kansas. 1/27/20 11:49 AM
Young, Female, Small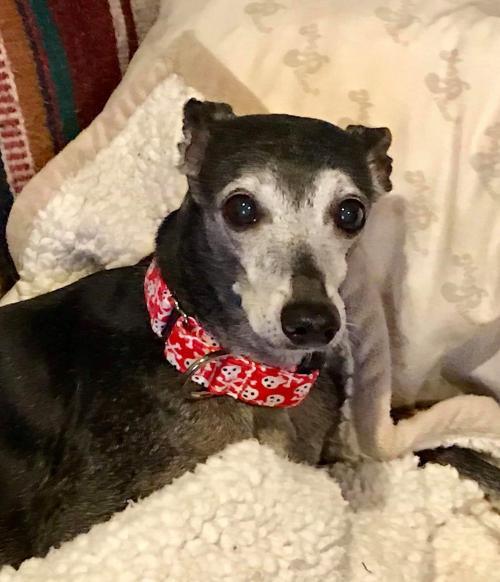 Italian Greyhound
Spayed/Neutered
Up-to-date with routine shots
Nanook is a 12 year old boy looking for the perfect retirement home. He's a sweet, easy going boy who is very food-motivated and can be vocal when he wants something. Nanook prefers when people are around, so would love a home where he gets lots of attention, although he is fine with other dogs and cats. He might be a senior, but Nanook can still be a little ornery, counter surfing and getting in the trash if he's given the opportunity! He has good potty habits and is crate-trained. Nanook is UTD on vetting, neutered, heartworm negative and on preventative.
Senior, Male, Medium